Every Bonobos Guideshop location is outfitted with a team of knowledgable Guides that help customers find their fit and get a personalized experience, tailored just to them. 
However, the in-store technology was friction heavy and out of sync with the other Bonobos platforms. We wanted to redesign and build our own POS in order to open up further relationship commerce opportunities.
I oversaw design and research for this project for several years and iterations, guiding the UX team in research and development. I also oversaw the delivery team at the time of deployment, ensuring a successful launch. 
Sarah Games, Product Manager
Doug Grogg - Technology Lead
Berry Nkewnya - Delivery Lead
There were several challenges associated with this initiative. Guide workflows need to remain somewhat consistent and the learning curve could not be too steep. We also had to shift a lot of what powered the original system to updated technology, impacting hierarchy and functionality. 
In order to get a better understanding of the project and requirements, our researcher constructed several ethnographic research studies at Guideshop in NYC. The UX team spent several days observing Guides in multiple locations with the goal of better understanding workflow issues and frustrations.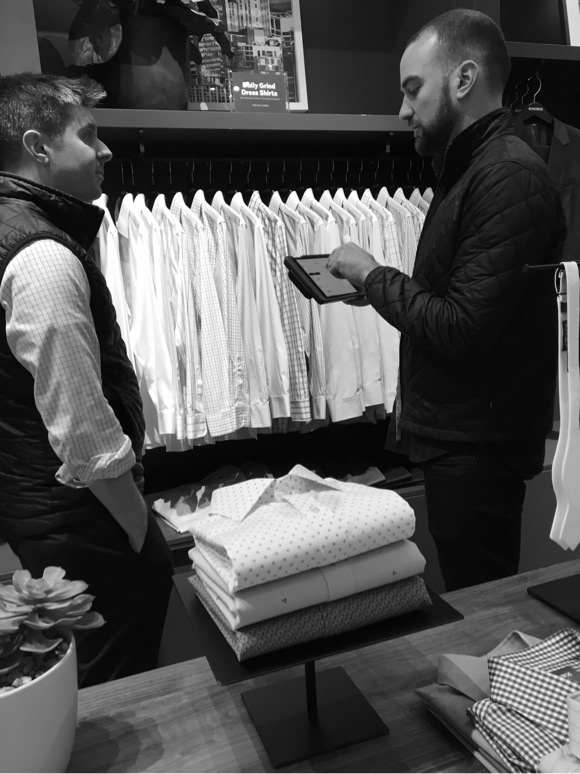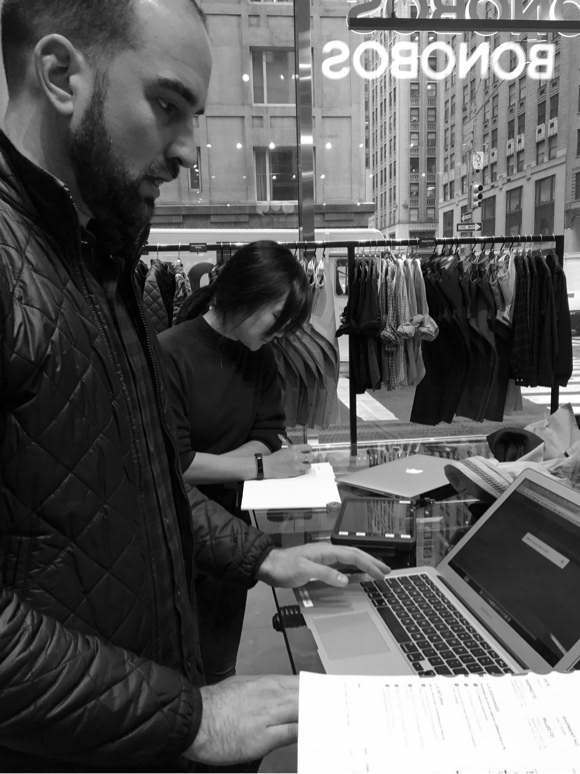 "When it works it's perfect"
Guides could easily navigate with existing technology, but there were multiple UX constraints:
- Cumbersome, long dropdown menus
- Small font, images, buttons, etc
- Swipe instead of tapping
- Put down to type quickly and easily
- Multiple attempts to login
- OOS notifications
- PDP variants not selectable if OOS
- Split orders for Last Call and regular items (impacting AOV & UPT)
Keys to providing optimal customer experiences:

Performance, speed, and efficiency
In order to align on the scope of the beta version and understand our constraints we ran a 5 day design sprint with members of the engineering team, product, UX and the store operations team. We left with both short and long term goals, as well as an early prototype. 
Short Term goa
l: Deliver an MVP that is user-focused, stable, efficient, trust-worthy, and enables customers to be seamlessly checked out in-store, while capturing data that allows us to make better business decisions.
Long Term Customer Goal
: Create a Guideshop tool that enables a uniquely Bonobos in-store experience, one that allows for innovation and a tailored and differentiated customer 
experience.
Long Term Technology Goal
: Develop a stable application designed for flexibility and delight, informed by business and customer needs, and sets the groundwork and tone for future iterations.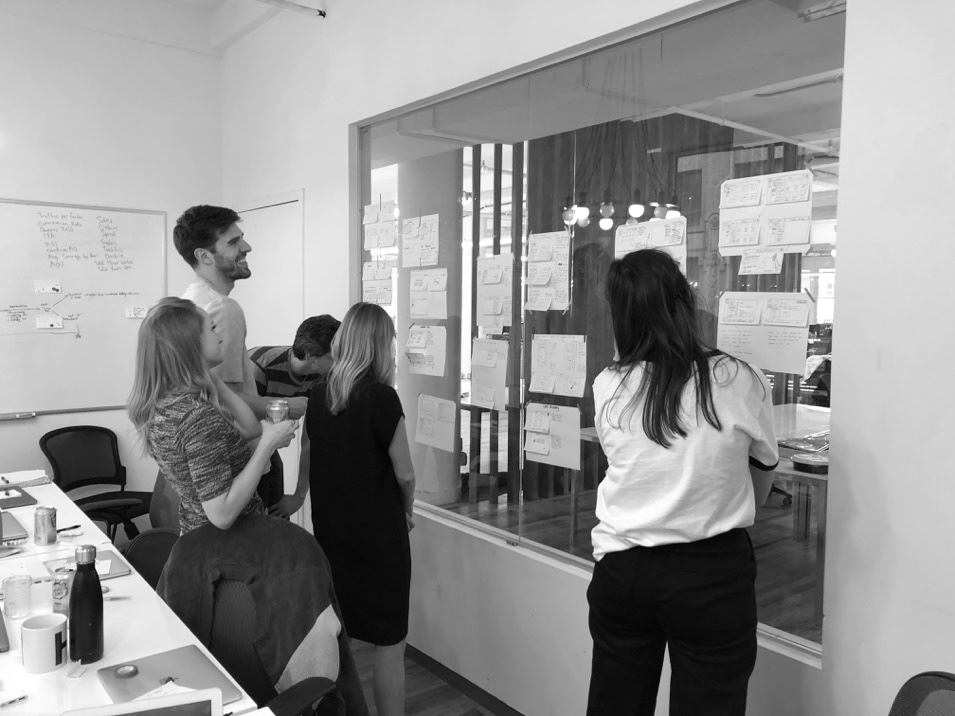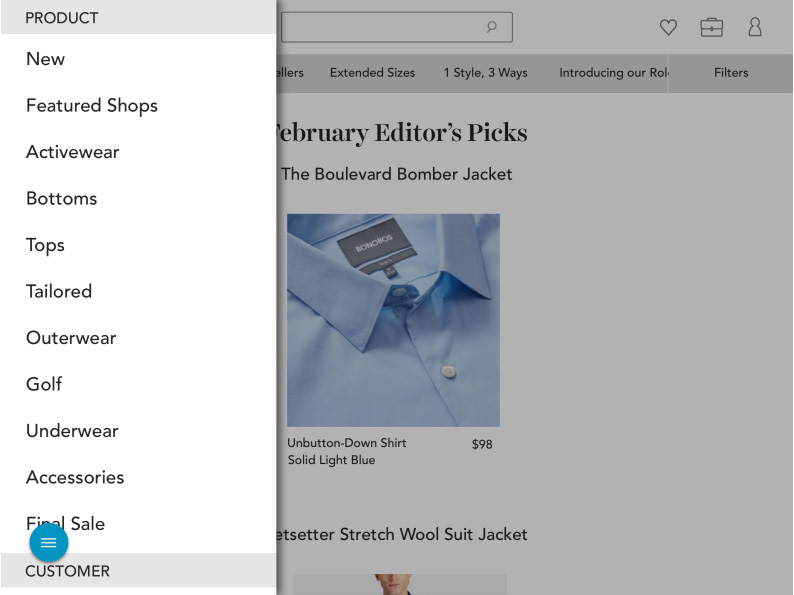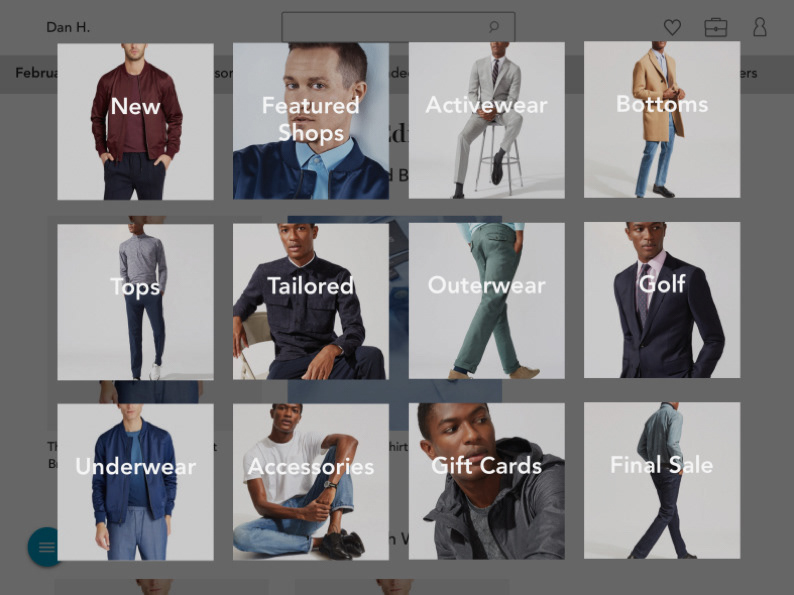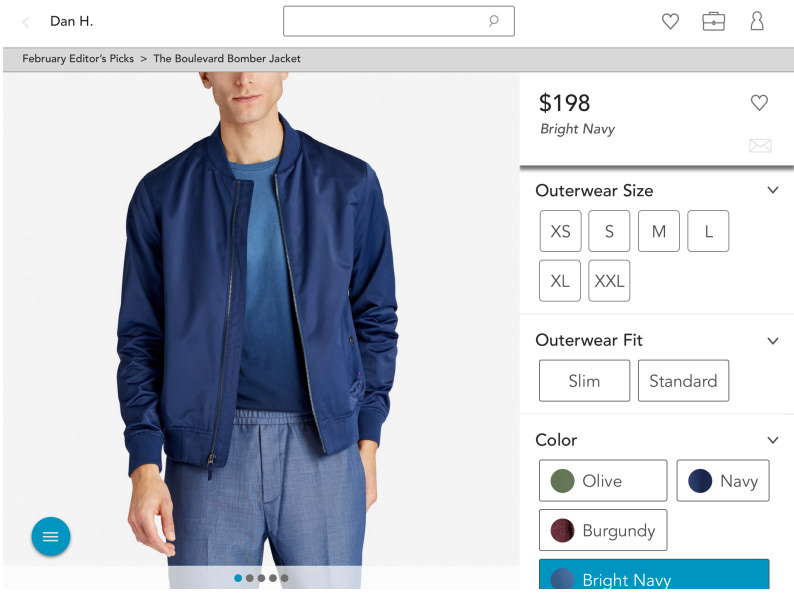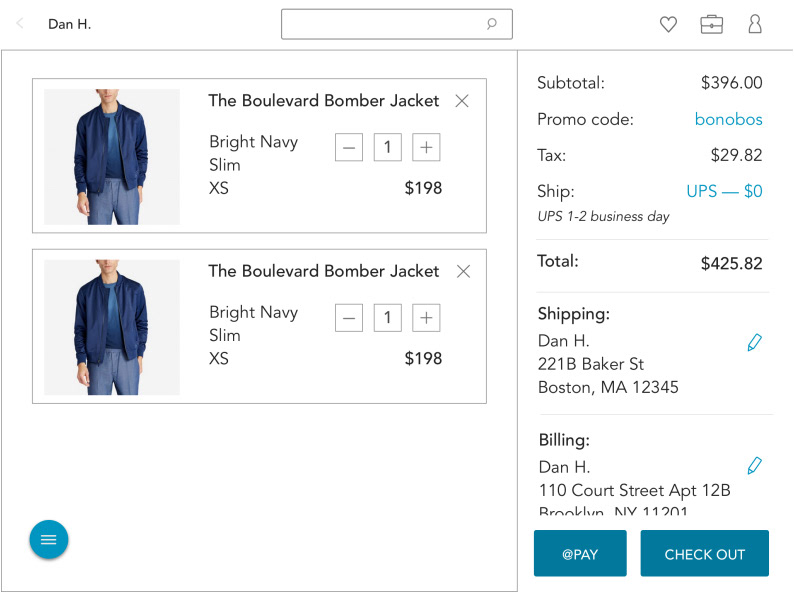 Product  Details
​​​​​​​​​​​​​​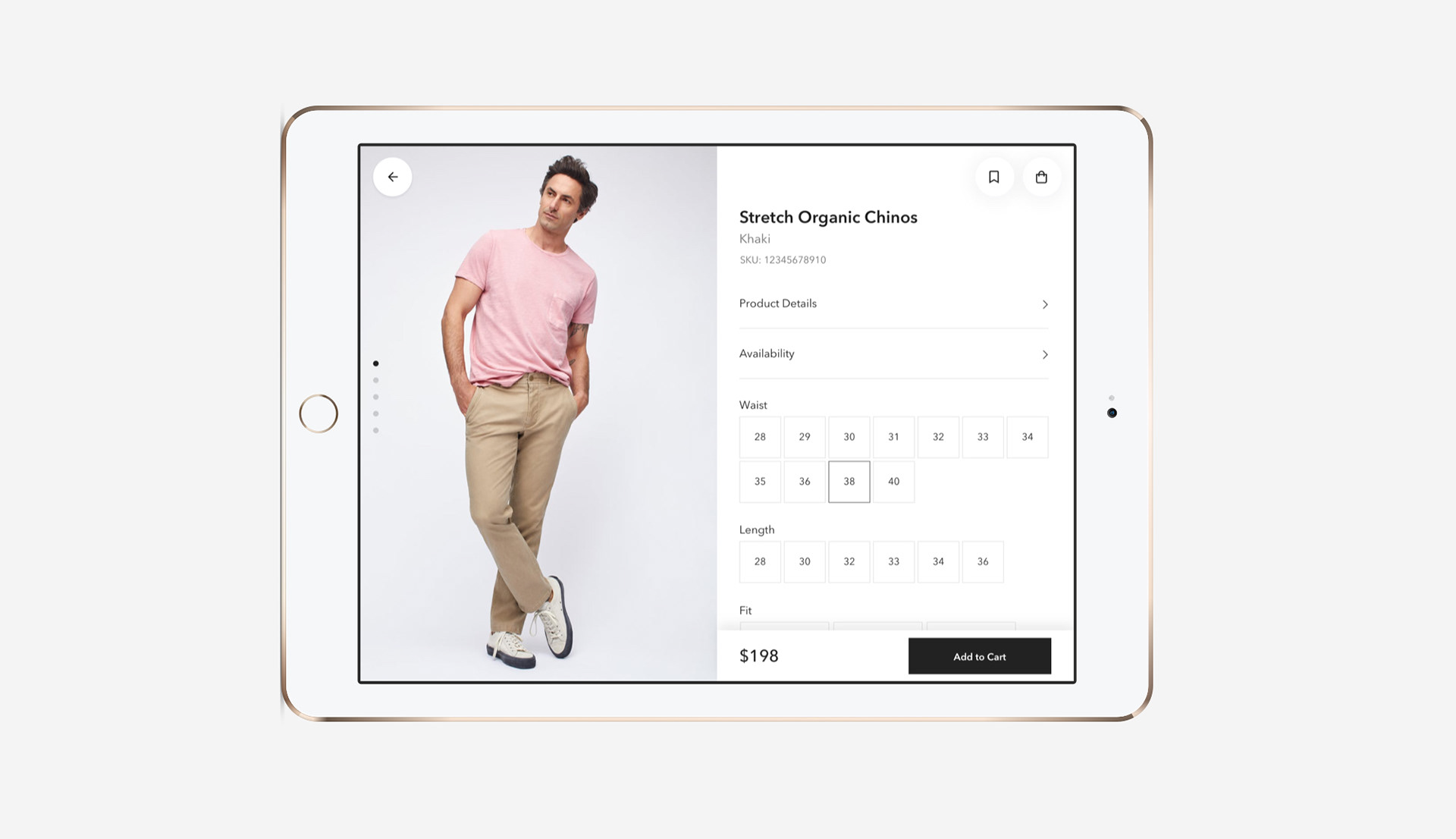 Speed and flexibility are crucial so Guides can stay ahead of customers and guide the experience
Both prototypes felt equally easy, but participants preferred side nav over top nav, which garnered higher satisfaction for a few reasons:
- Quicker to navigate across categories
- Liked having all options available at all times
- Felt more intuitive
- Felt more in control