Bonobos - Merchandising Admin
Members of the Site Merchandizing team spent a significant amount of time managing categories and styles using the existing admin tool – but, updates were not made across categories and so had to be made multiple times. The goal of redesigning and re-architecting the program-based admin tool was to streamline this workflow.
Heidi Alpert, Product Manager
Jack Chu, Technology Lead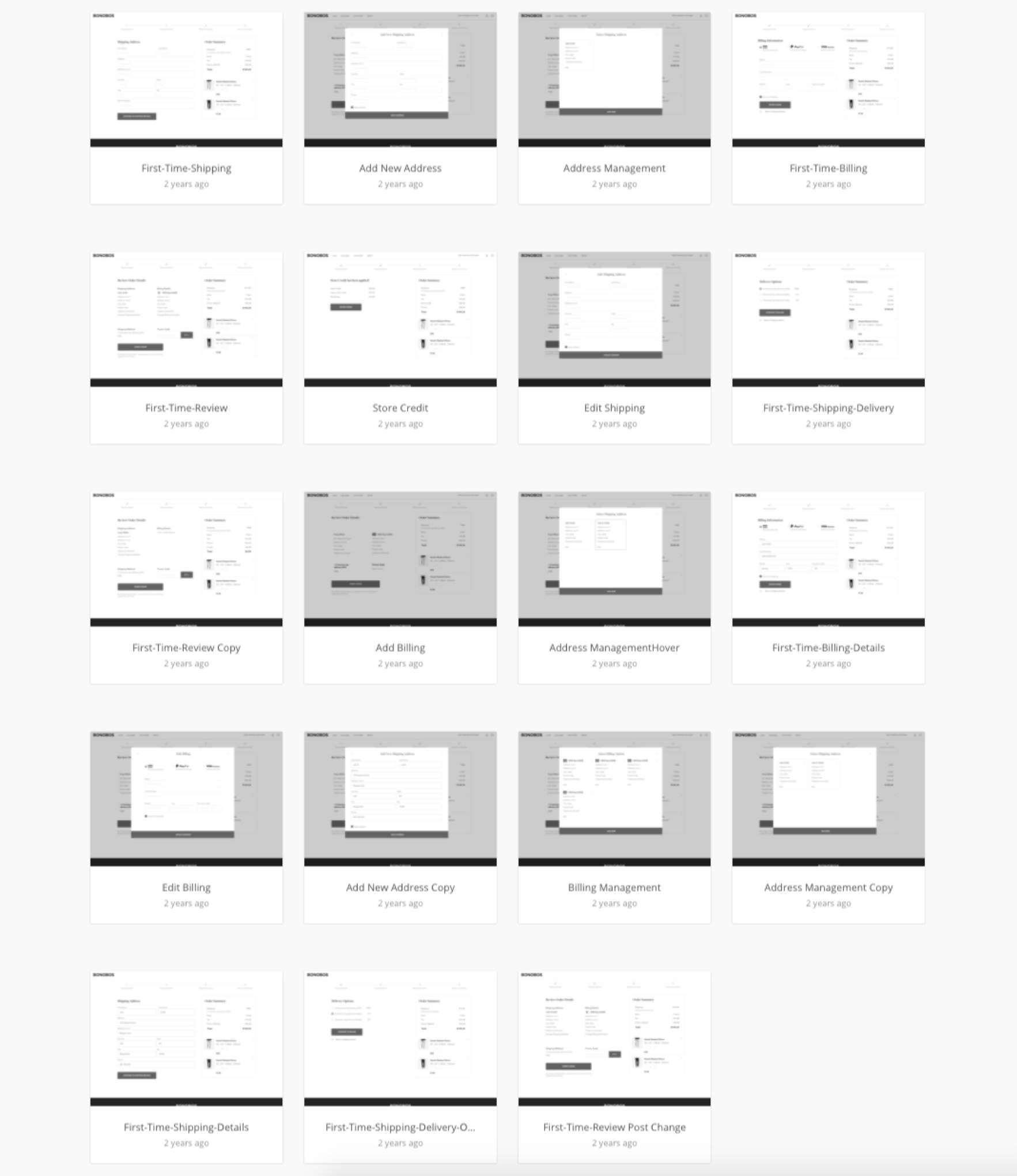 The Largest challenge on this project was designing a system that was both scalable and flexible. In some instances global changes and bulk merchandizing were required, and in others we needed to retain the ability to create highly curated categories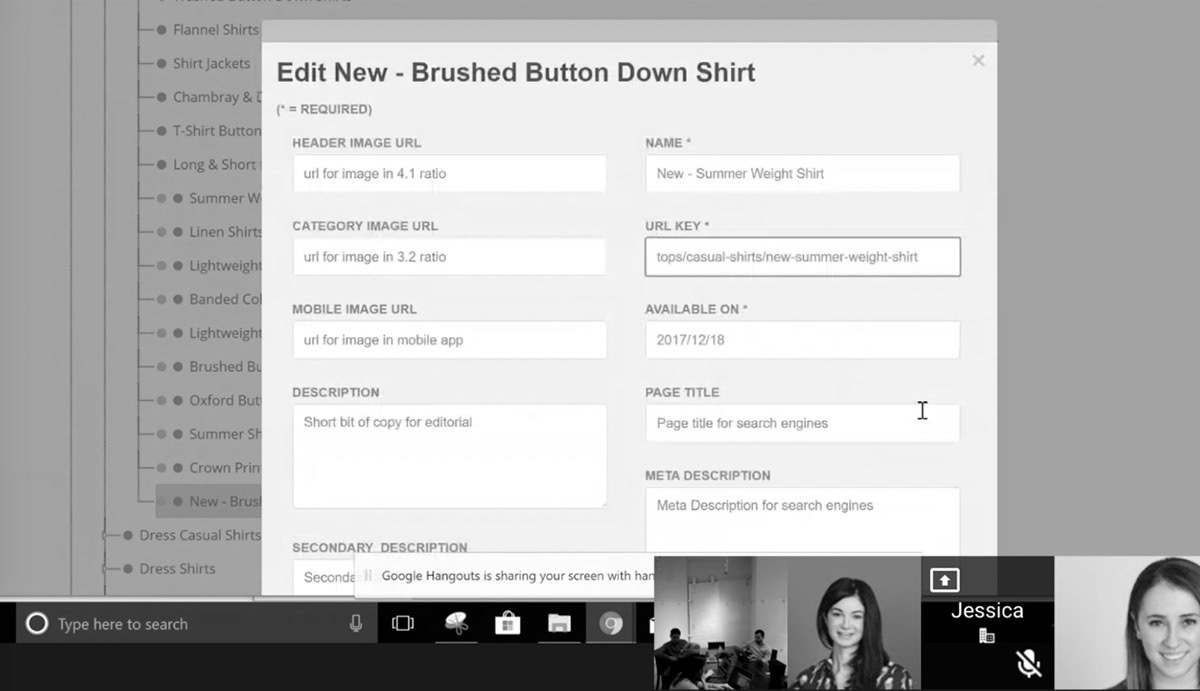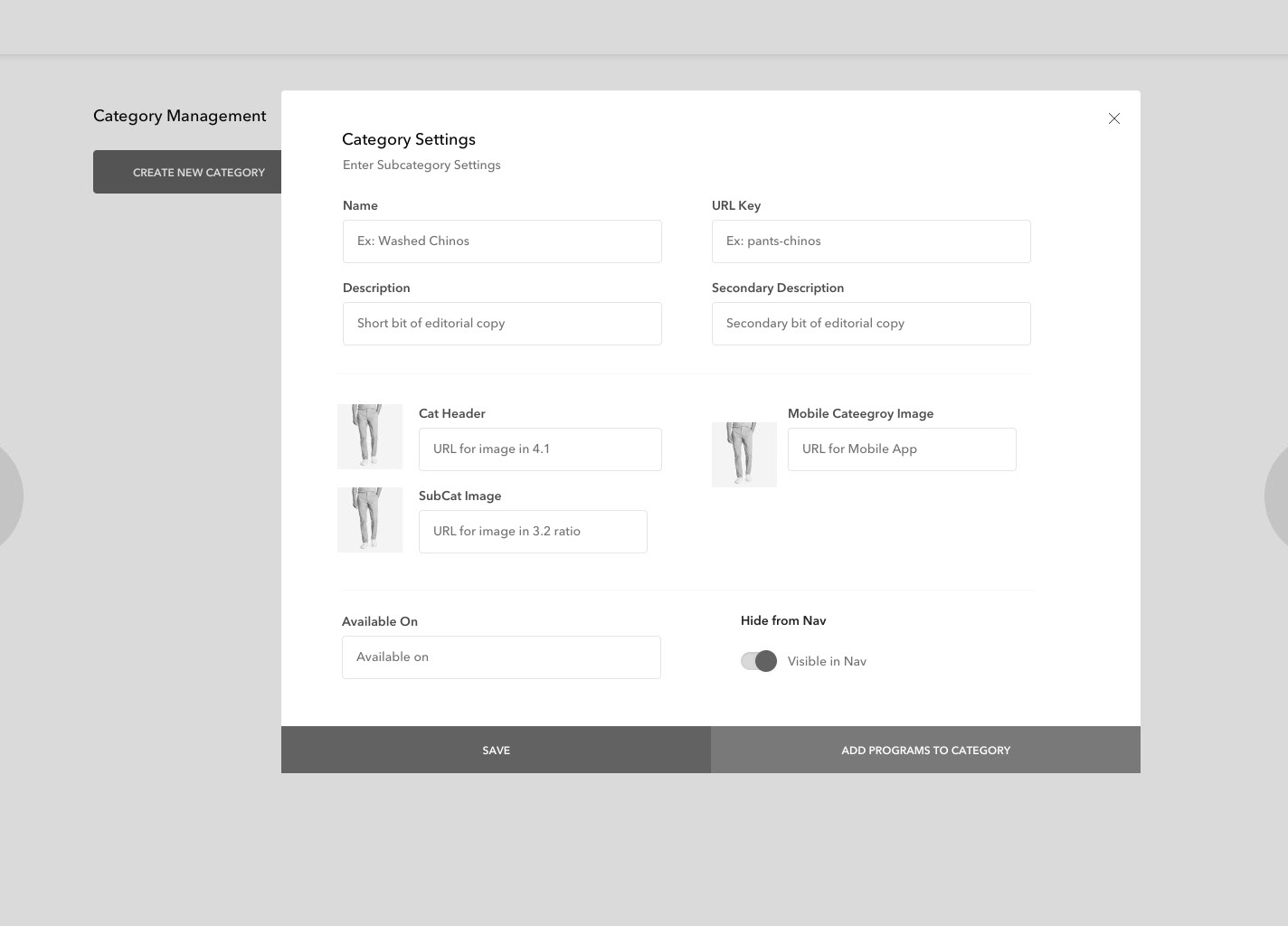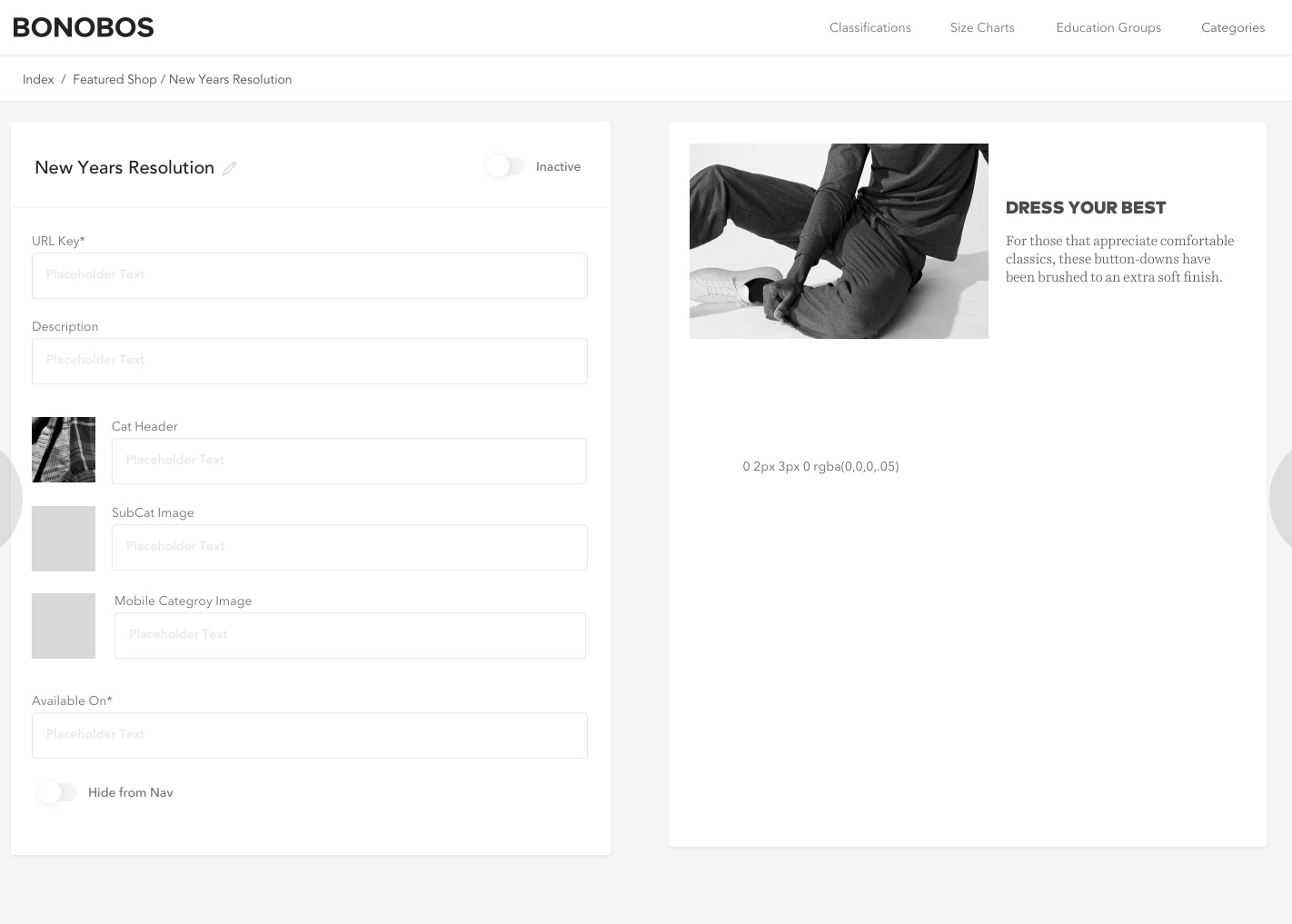 The team conducted several rounds of testing with out internal team with each prototype, each on yielding more takeaways for us to incorporate into the designs and requirements. 
L1s should be expanded by default to allow for quicker and easier access (they never don't need to be expanded)
New L1s/L2s/L3s should be hidden from the nav and inactive by default so not prematurely visible
There was confusion over the on/off and active/inactive switches on the management page; it needs to be more obvious when they're set to be visible on the nav and active/inactive 
The include/exclude colors UI is a bit confusing in general
Questions arose over whether new items would be displayed at the top of the list by default