Nearly all users go through a product page before making any purchase, and it's often the point in the purchase journey where users make up their mind on whether or not they want to purchase the item. This makes the product page a critical piece of the user's e-commerce experience. At Bonobos, we iterated on this experience multiple times in order to increase confidence in the users purchasing process thereby increasing overall add to cart rate. 
Throughout our shopping behaviors research it was clear that imagery is one of the most important aspects of online shopping. Without being able to touch and feel the items, customers rely solely on imagery to give them an idea of the quality of the item, as well as the fit. Therefore we wanted to make sure the PDP made full use of its real estate, and we showed the customer as much of the product in a window as possible, whilst maintaining the size of the images.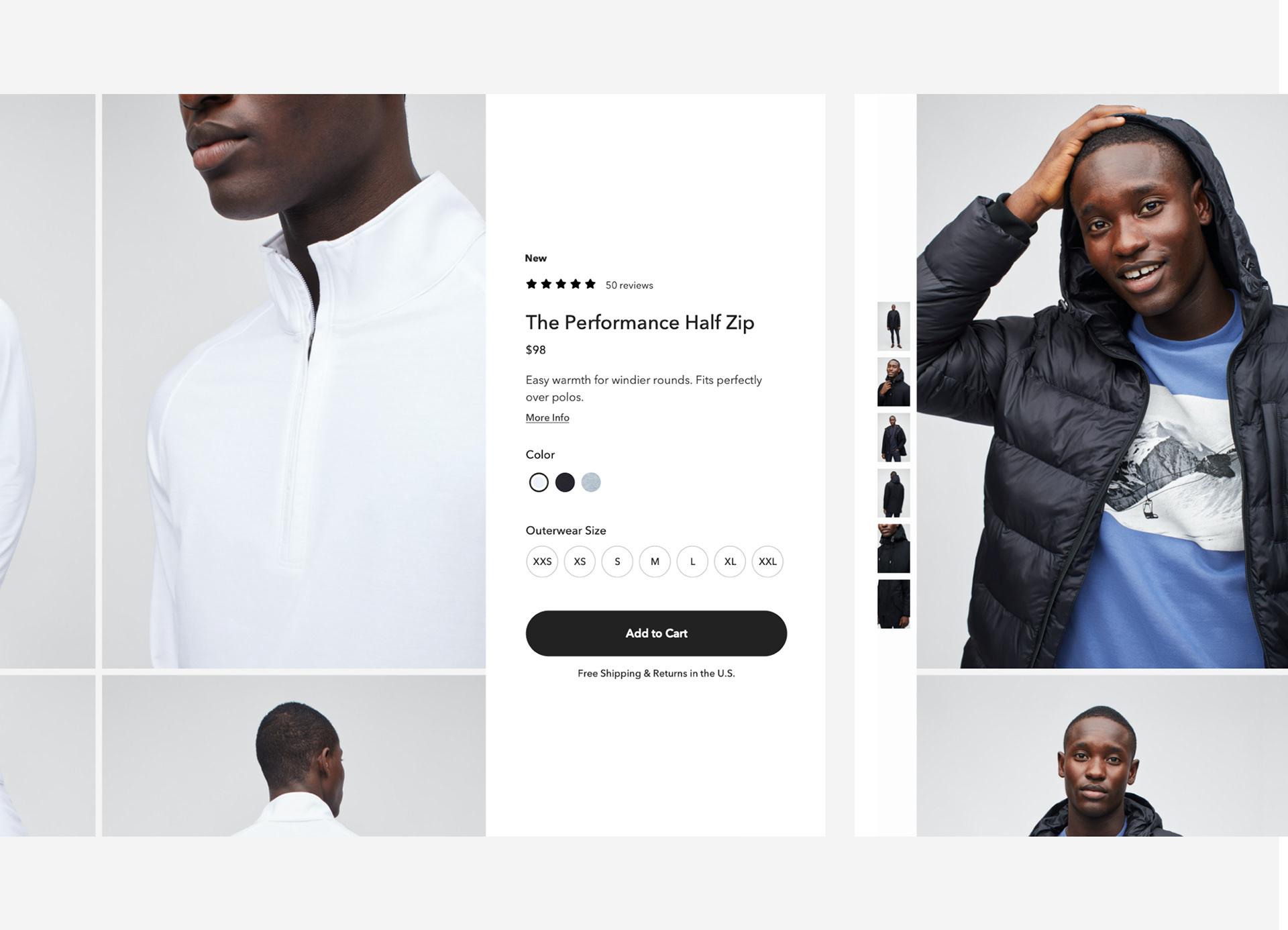 The right information, at the right time
During our research, we found many of our participants overlooked copy. However, those who did want to learn more about the product needed a way to locate the details. We also wanted to maintain some level of copy for SEO purposes. The result was adding copy back into the PDP, but limiting it, and providing a clear link to the full details for those who were in search of it.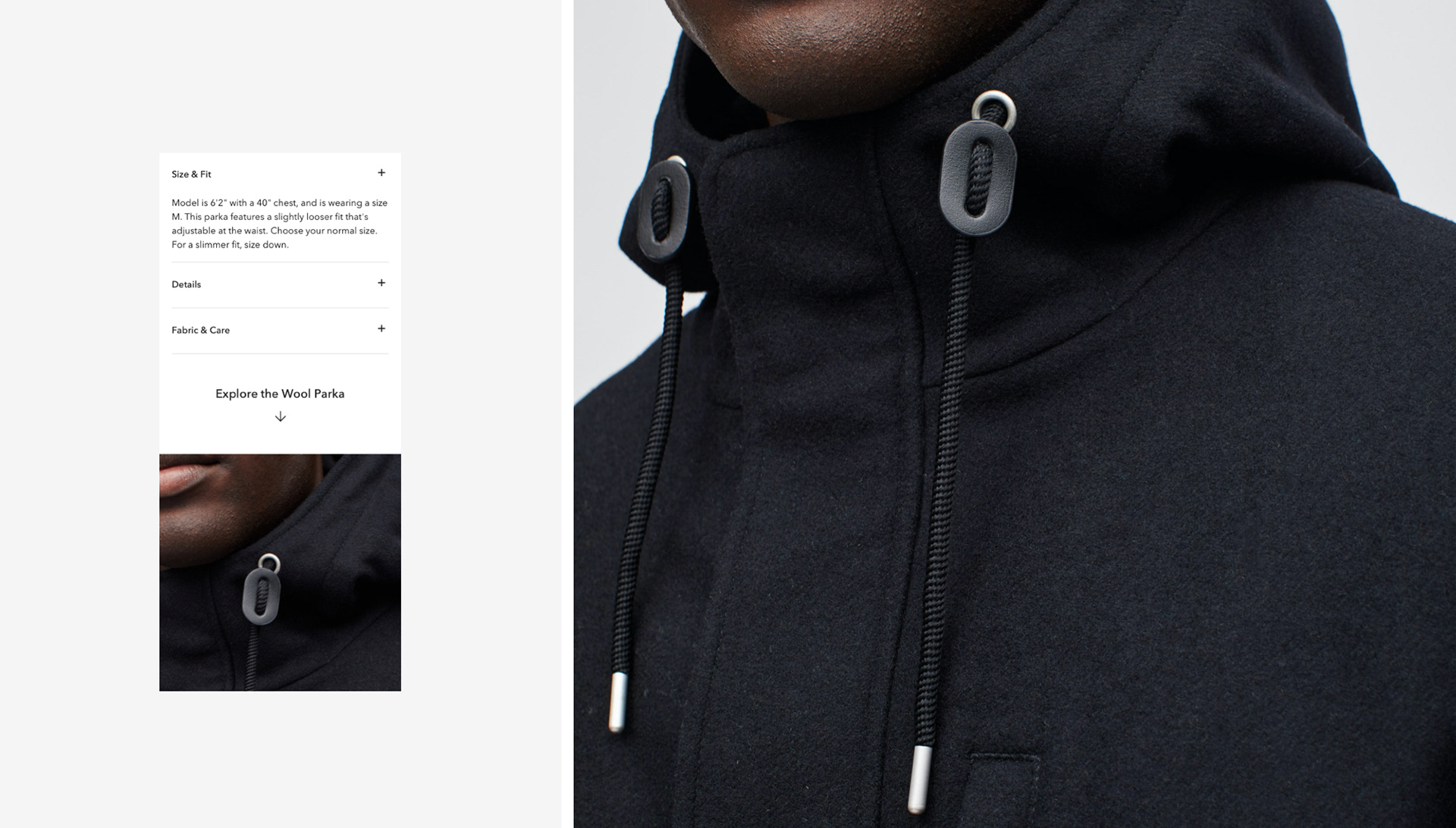 Most customers want to get a closer look at the garment and zoom in on details such as fabric. We re-designed the gallery not only for optimal close up action, but also for increased usability and navigation between images.