ClassPass - Invite a friend 
A healthier way to socialize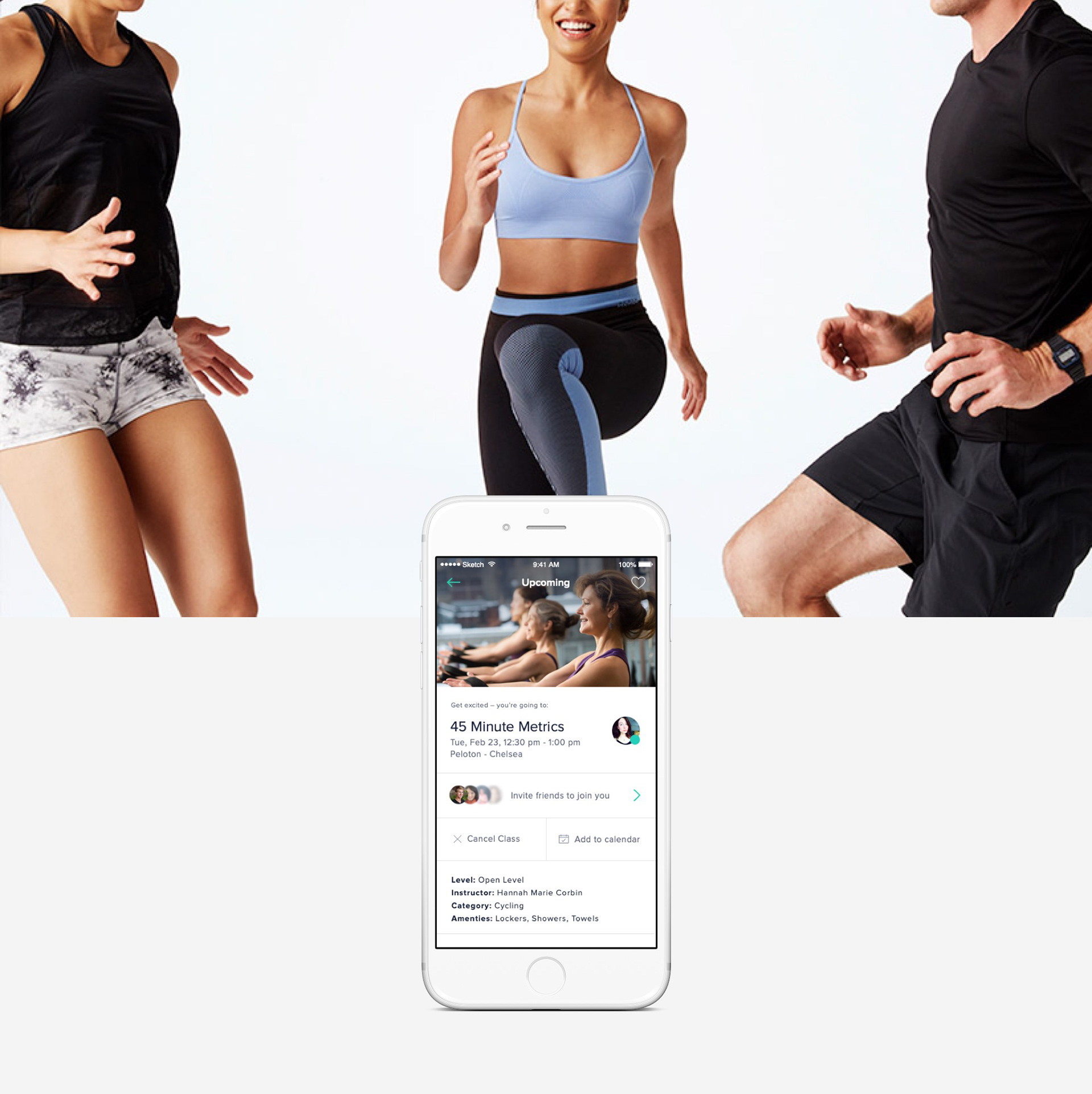 At ClassPass, we know finding the motivation and accountability to work out can be challenging. In an earlier iteration we had built features that allowed our members to connect with one another and follow workouts. So after much customer feedback, we wanted to take the social aspect one step further, by making it easier to work out socially, as well as encourage those who had not yet made their workout social, to do so. 
Knowing that members who worked out with friends were more engaged and stayed members for longer, we wanted to encourage connections through suggesting friendships as well, creating larger social circles.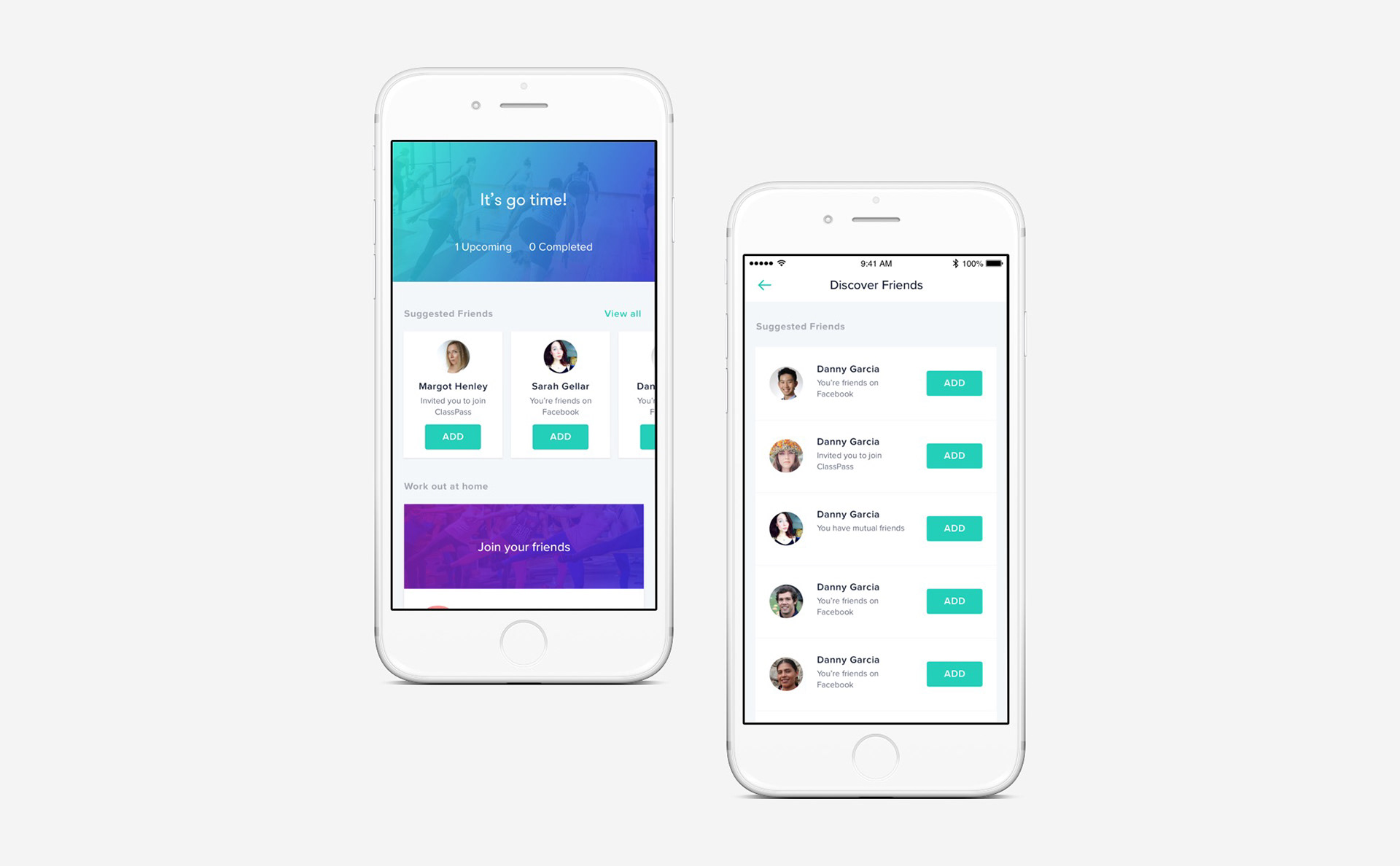 In order to increase the number of members using the ClassPass social features, we wanted to make it easy for them to connect their contacts and see which of their friends or acquaintances were also on the platform and up for a workout.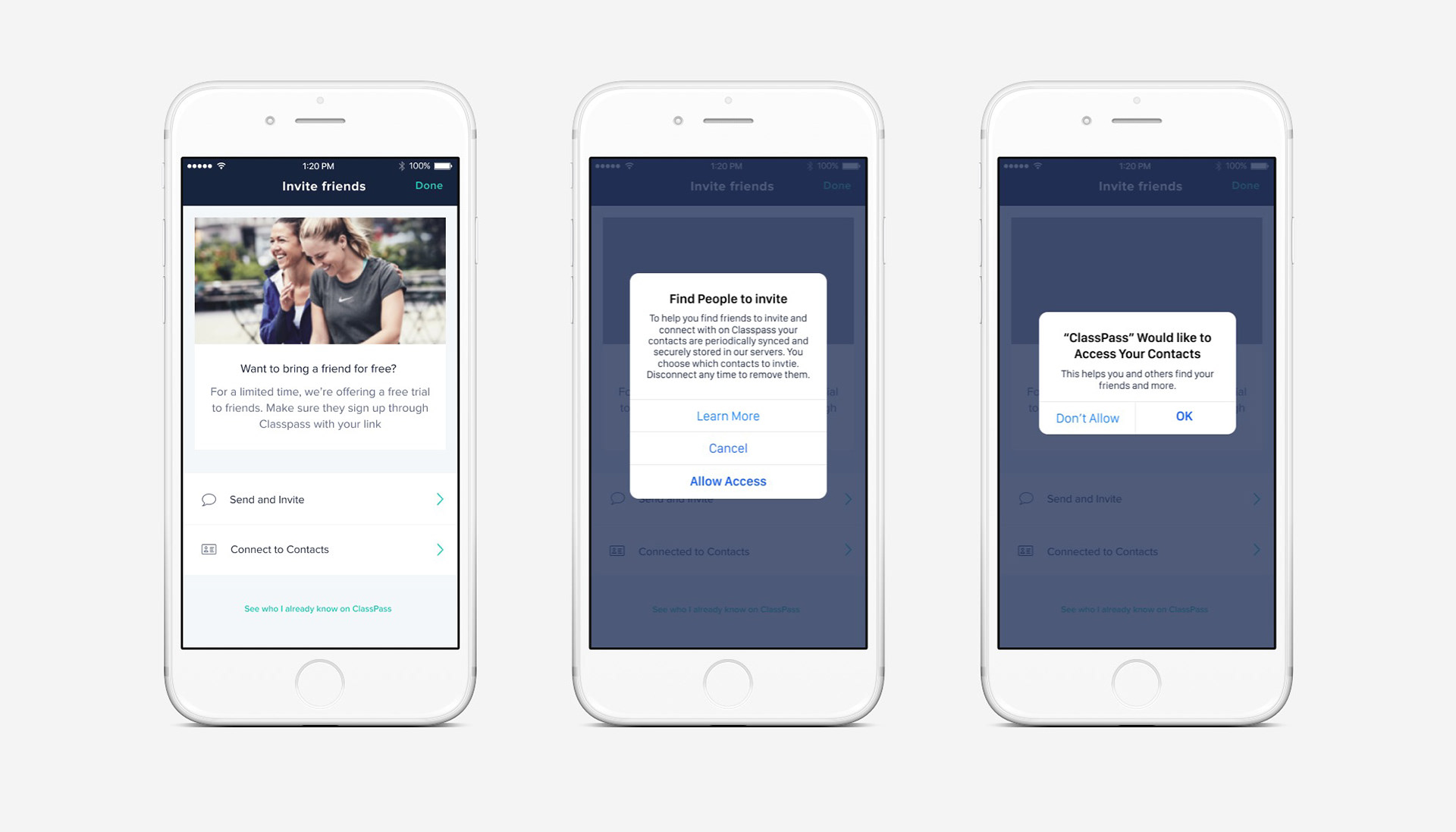 One of the trickiest things to do when co-ordinating a workout with friends is finding a class with enough availability. In order to help our members out, we created a filter that allowed users to filter by the number of spots available in the class.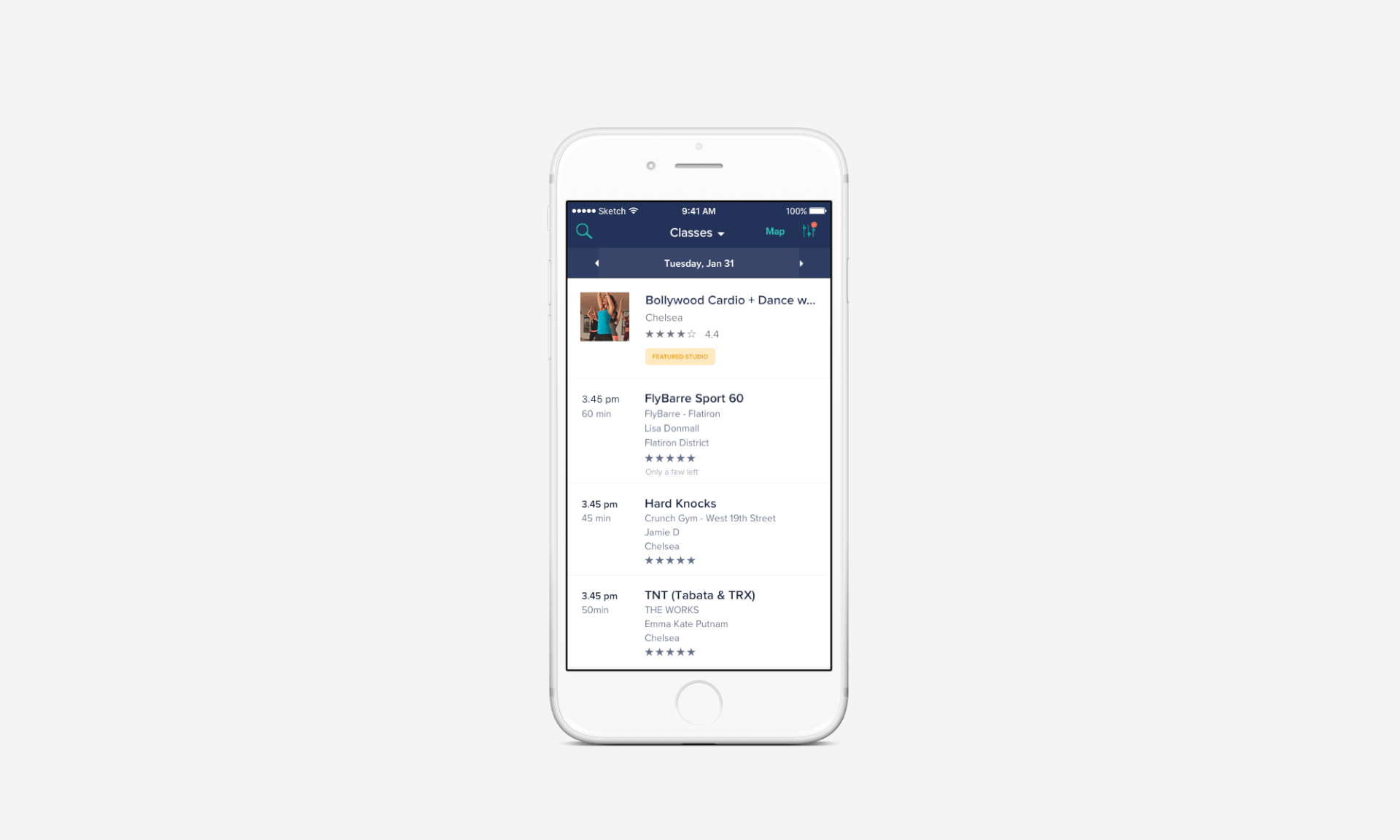 Encourage Friends to Join
While the original set of features allowed members to see their friends activity, there was no quick way for them to be able to invite them from the app. We developed a quick and easy way for members to book a class and immediately invite their favorite workout partners.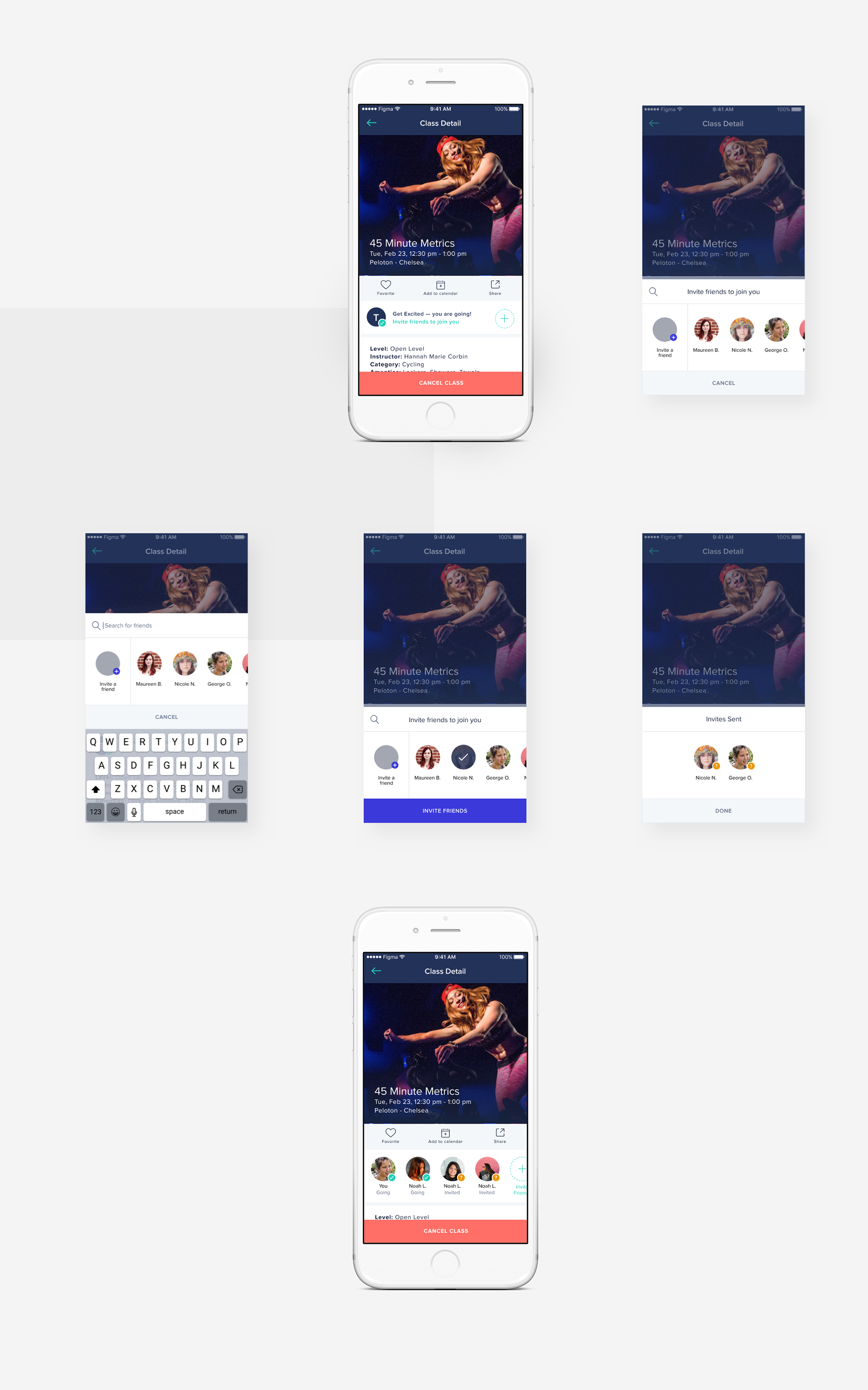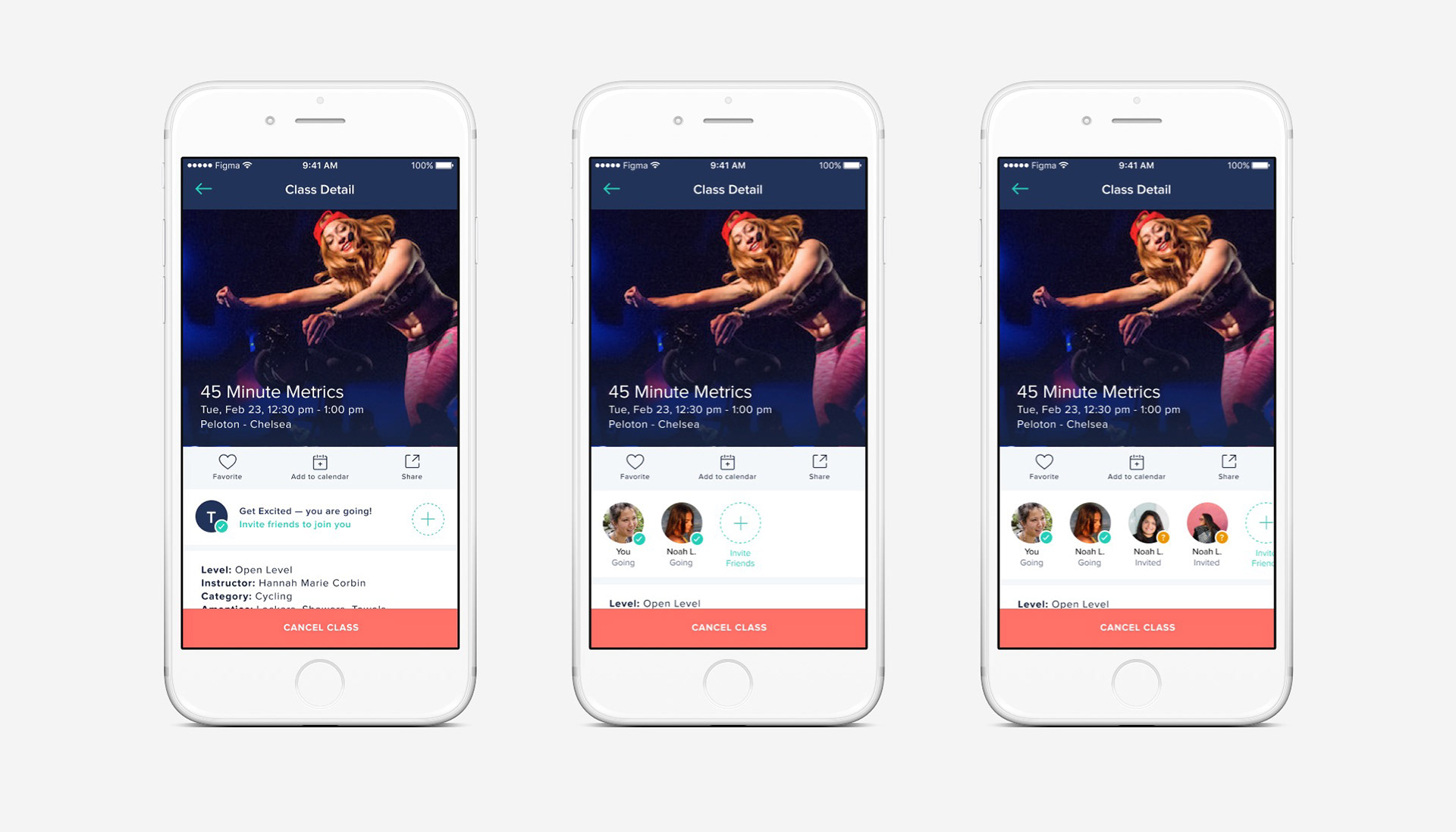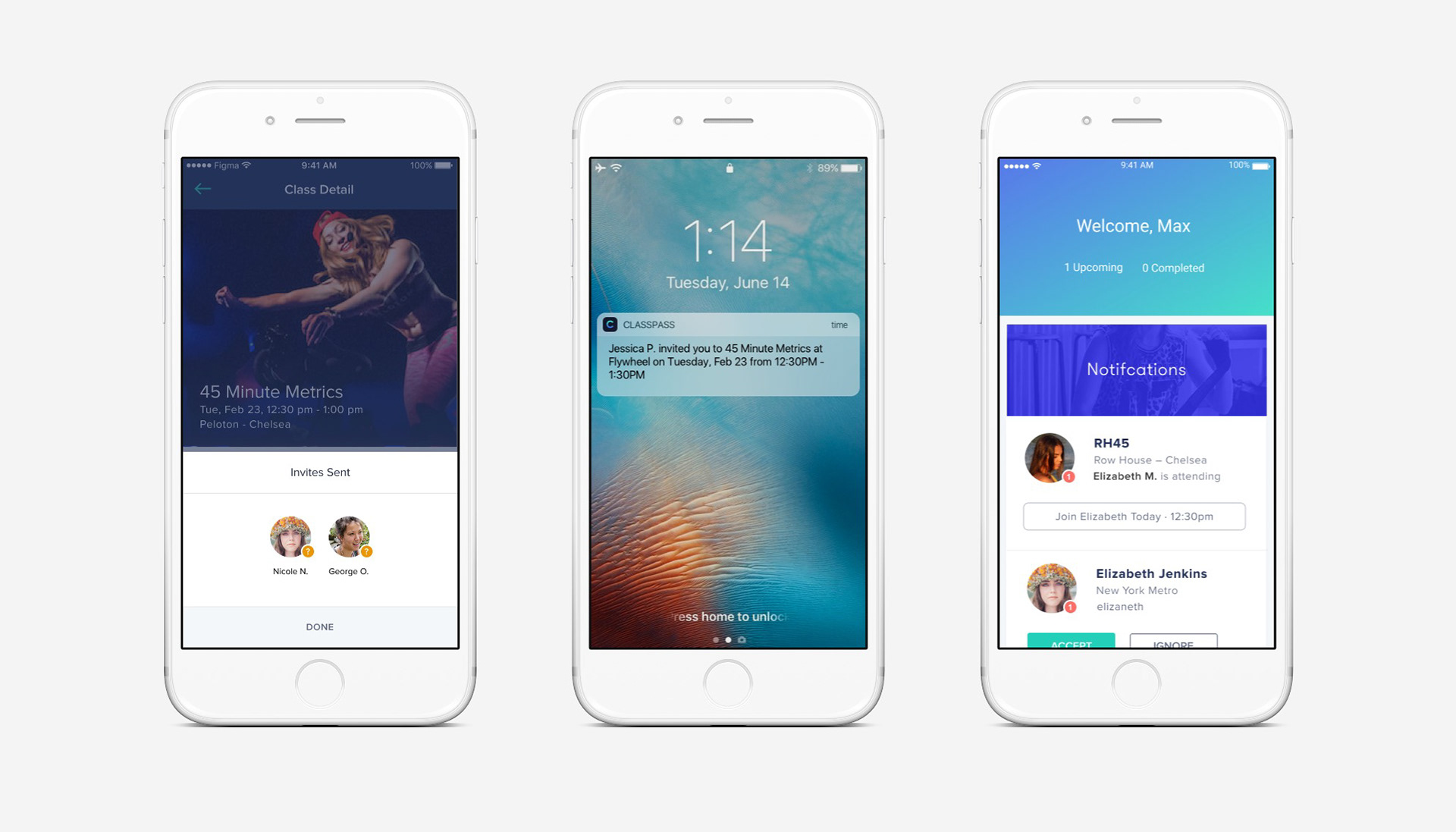 We wanted members to be able to know which of their friends would be working out with them while searching for classes, checking their schedules or viewing a class.