Classpass - Milestones & Challenges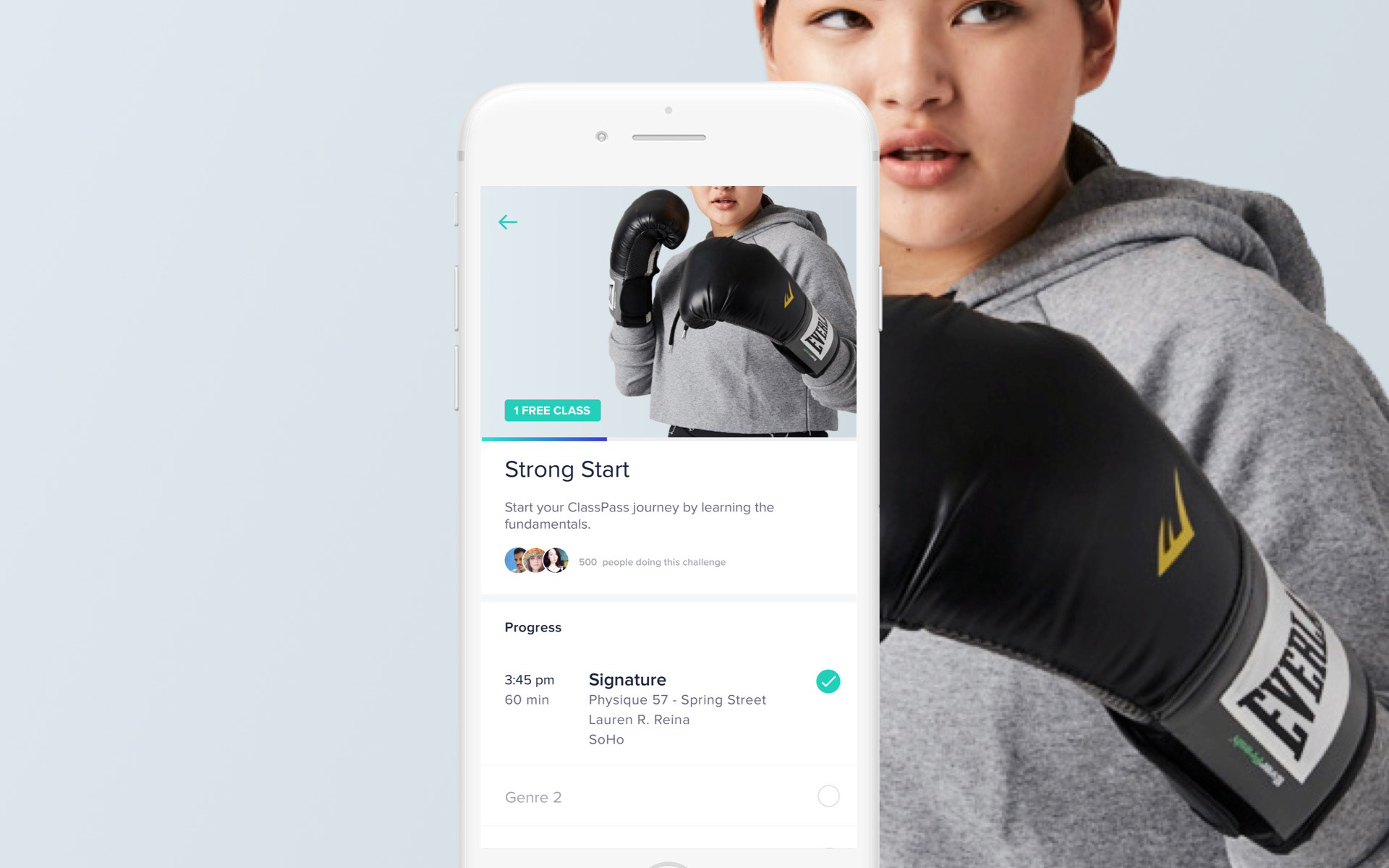 Staying motivated is a challenge for even the most diligent and determined of us. At ClassPass we wanted to add more ways to reward and encourage our members to stay motivated and celebrate their achievements. Knowing that a varied workout is not only great for ones physical well-being, but to stay motivated and engaged, we explored what programs may look like through a mix of video and in person challenges.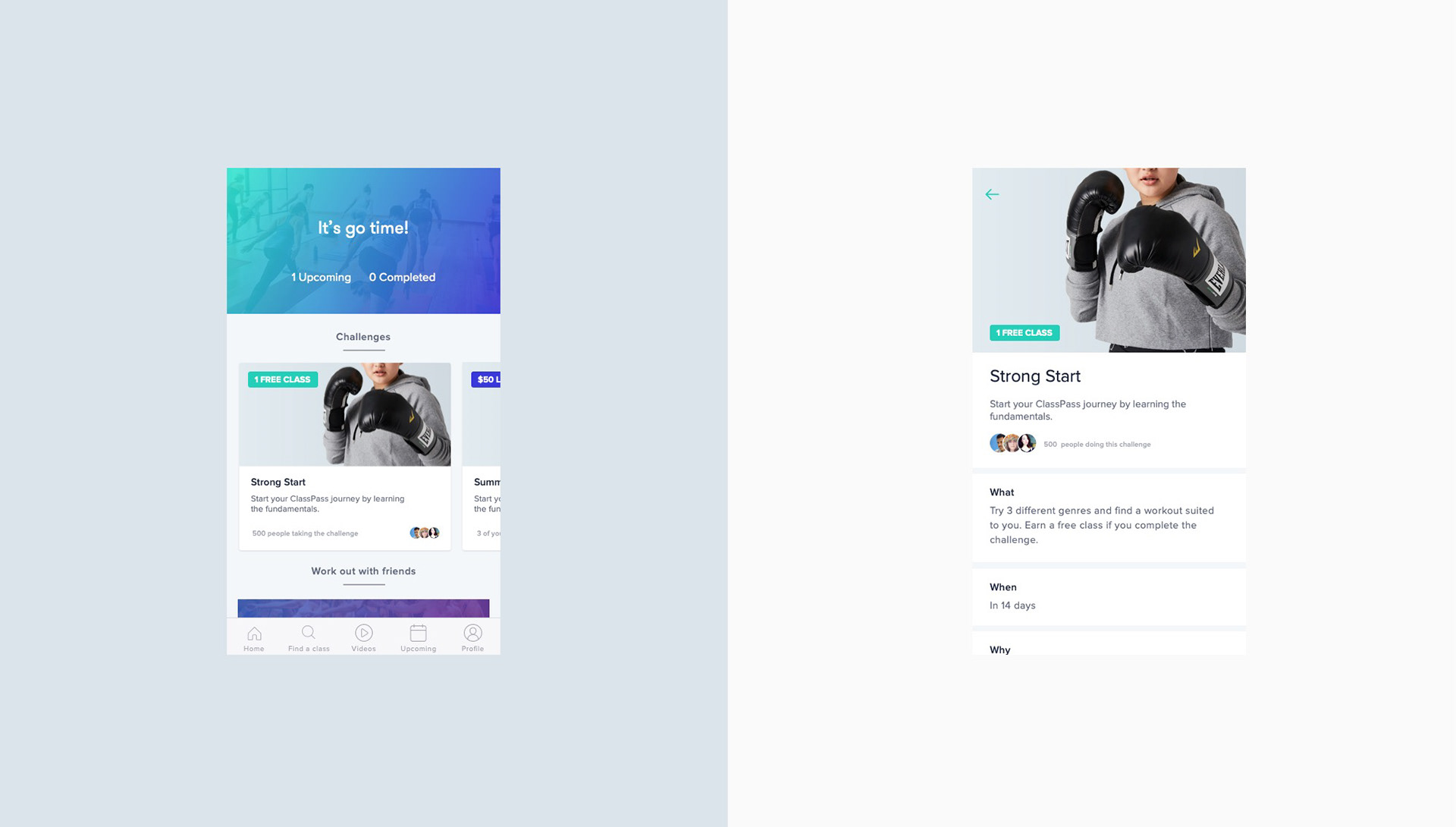 Programs and Challenges allow members to sign up to different sets of classes based off of a particular need or theme, ideally encouraging them to stay on track with their fitness journey and try new things. We also wanted to offer an incentive, such as a fee class or voucher on their first challenge in order to motivate members further.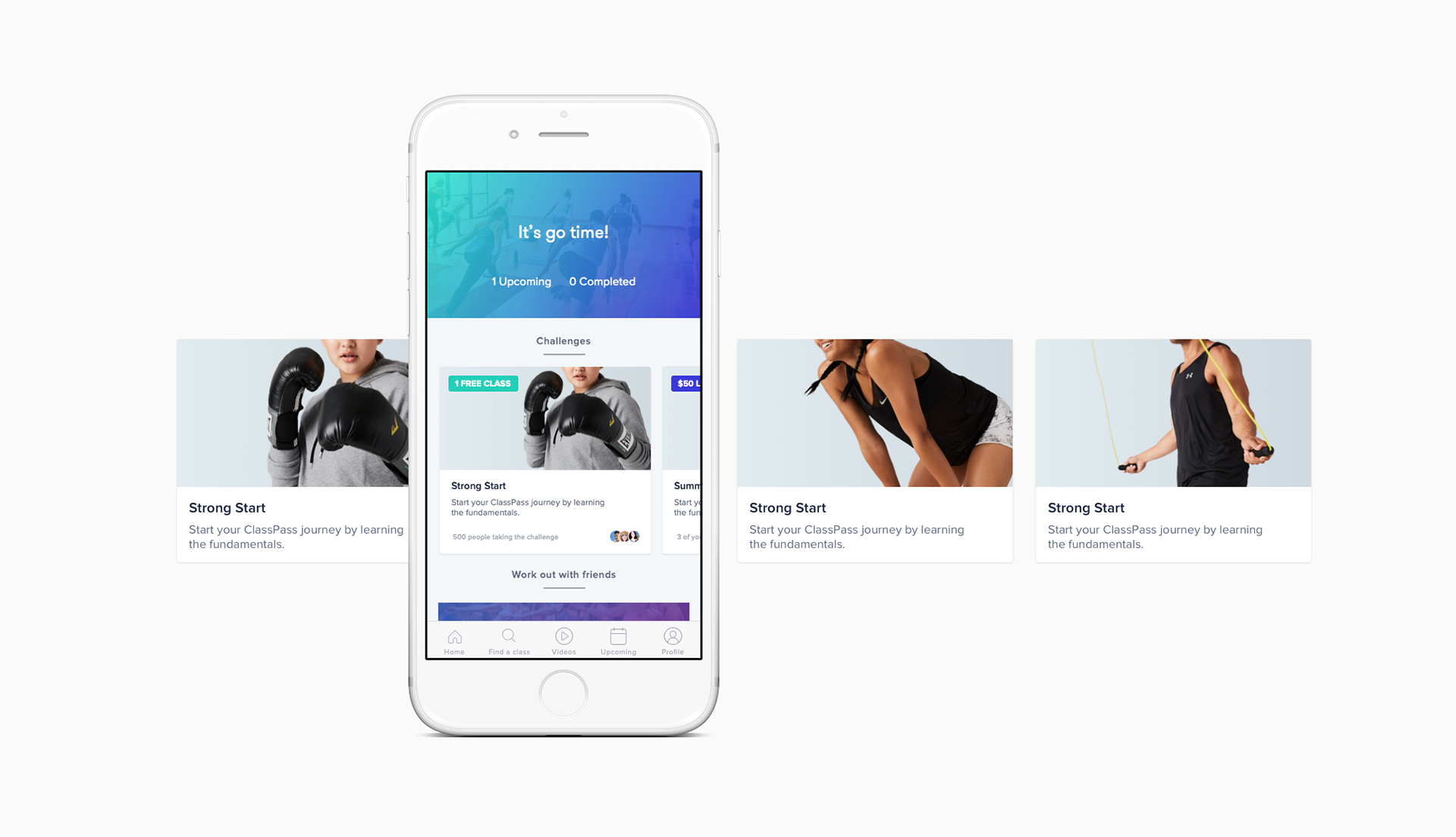 We decided to use the homepage header real-estate to allow members to discover different challenges as this was under-utilized real-estate.