A smarter way to get dressed. 
​​​​​​​
Style is something you determine for yourself. Something you build and refine over time. But it has to start somewhere, which is where Bonobos comes in. We wanted to help men feel confident in their choices and help them think outside of the style "box".
With filters for occasion and temperature, you can create looks built around Bonobos items you currently own or are browsing on the shop page.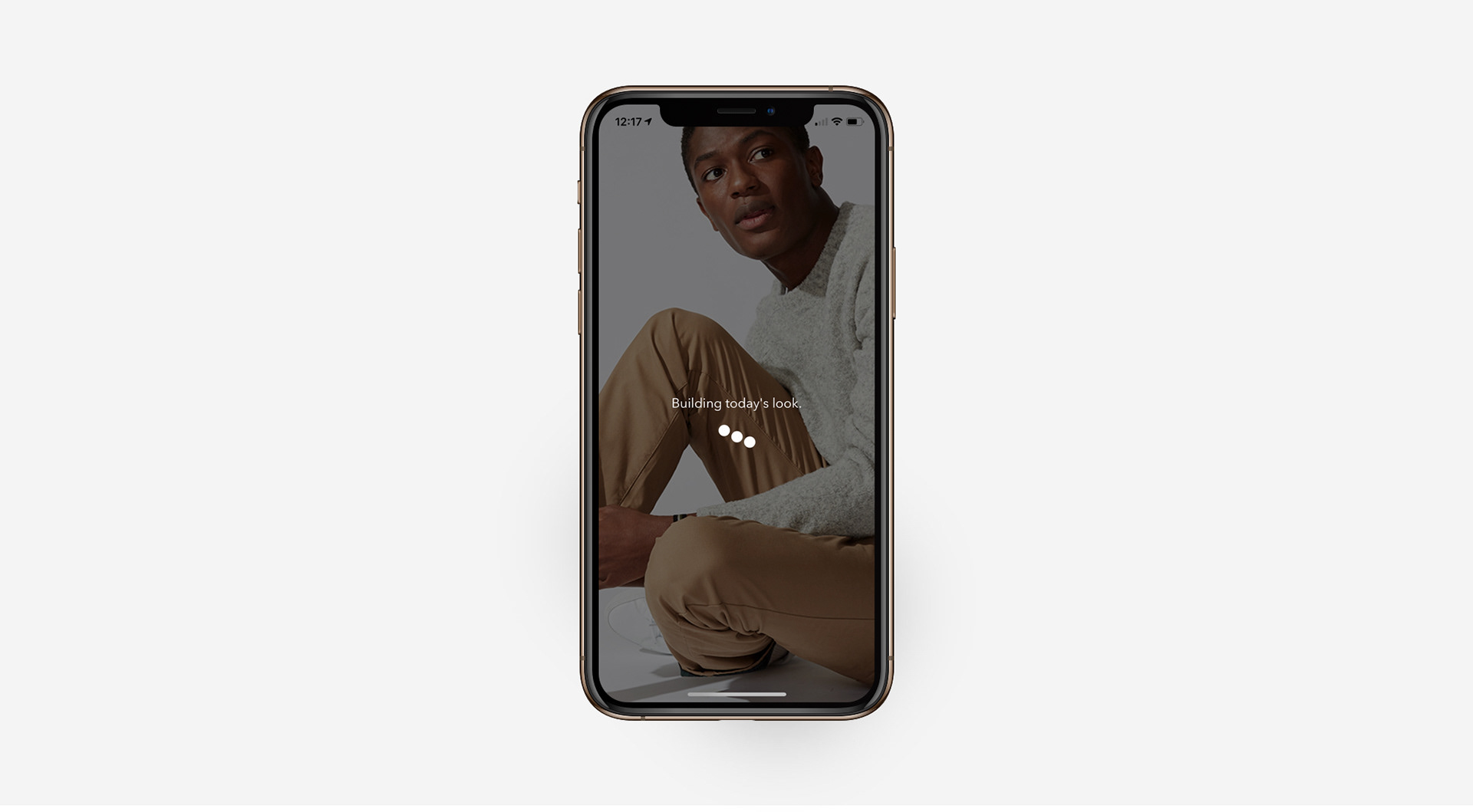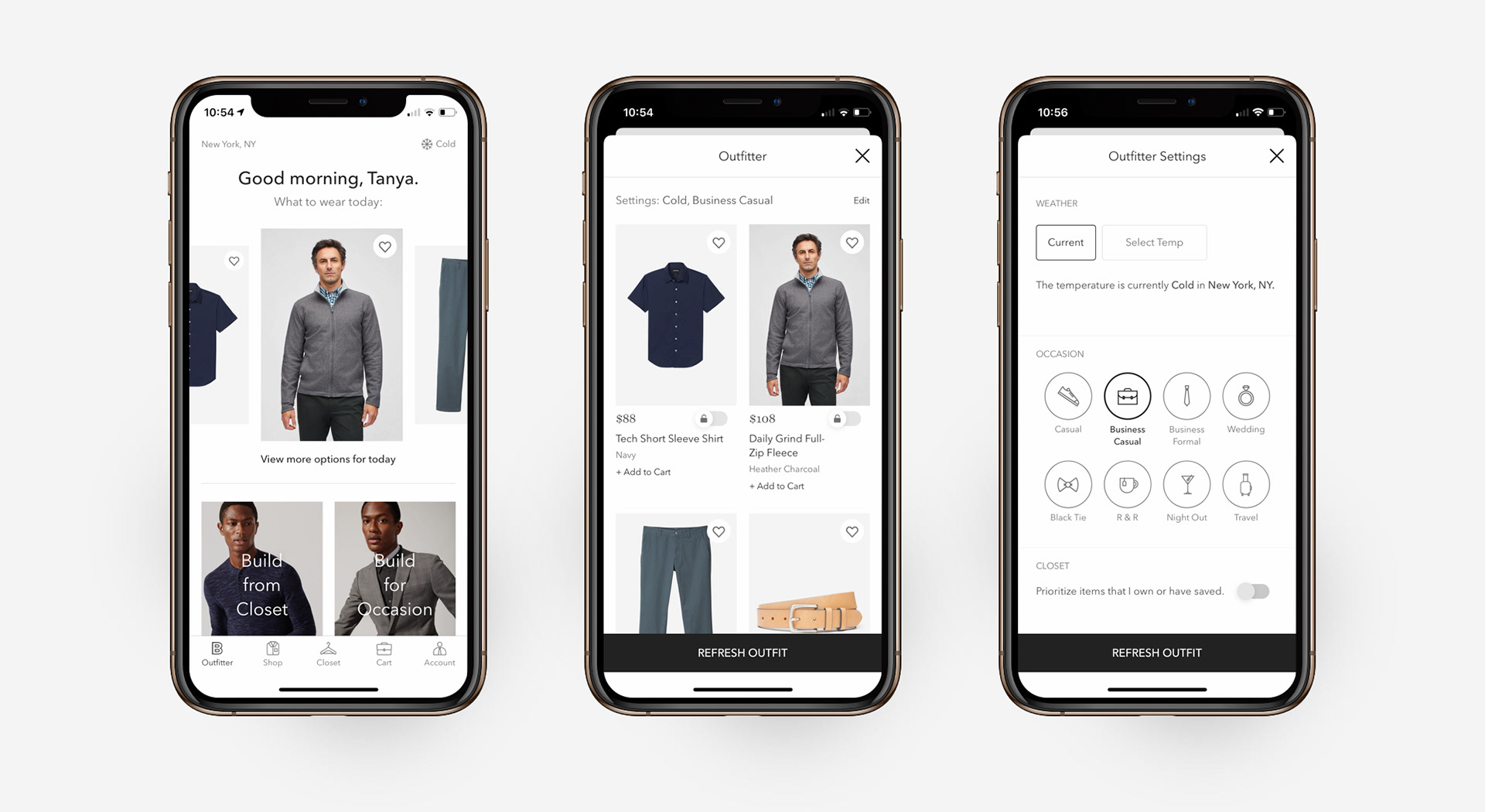 While the main purpose of the app was to help men get dressed in the mornings, we also wanted to ensure a seamless shopping experience to help them get those missing pieces.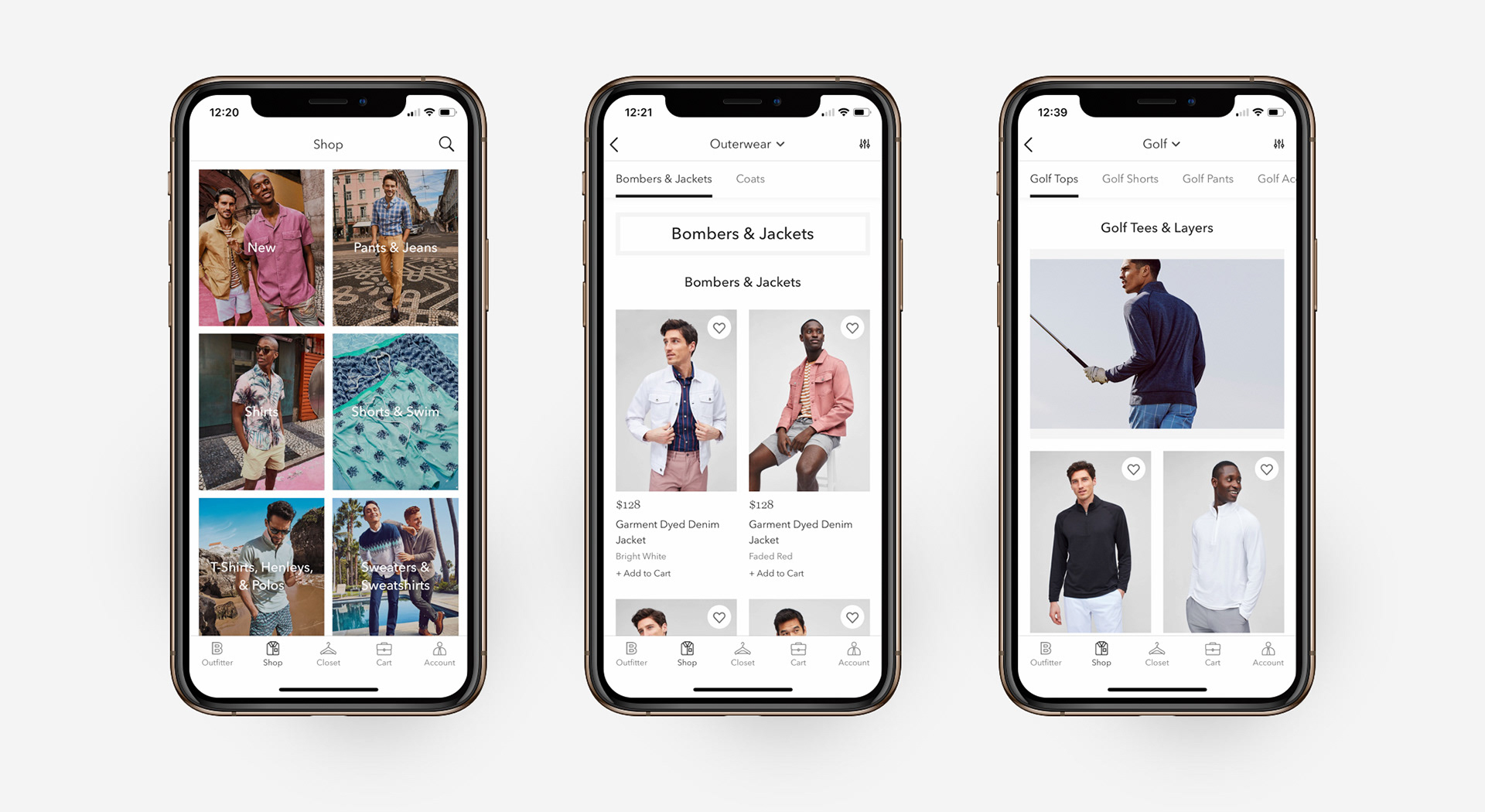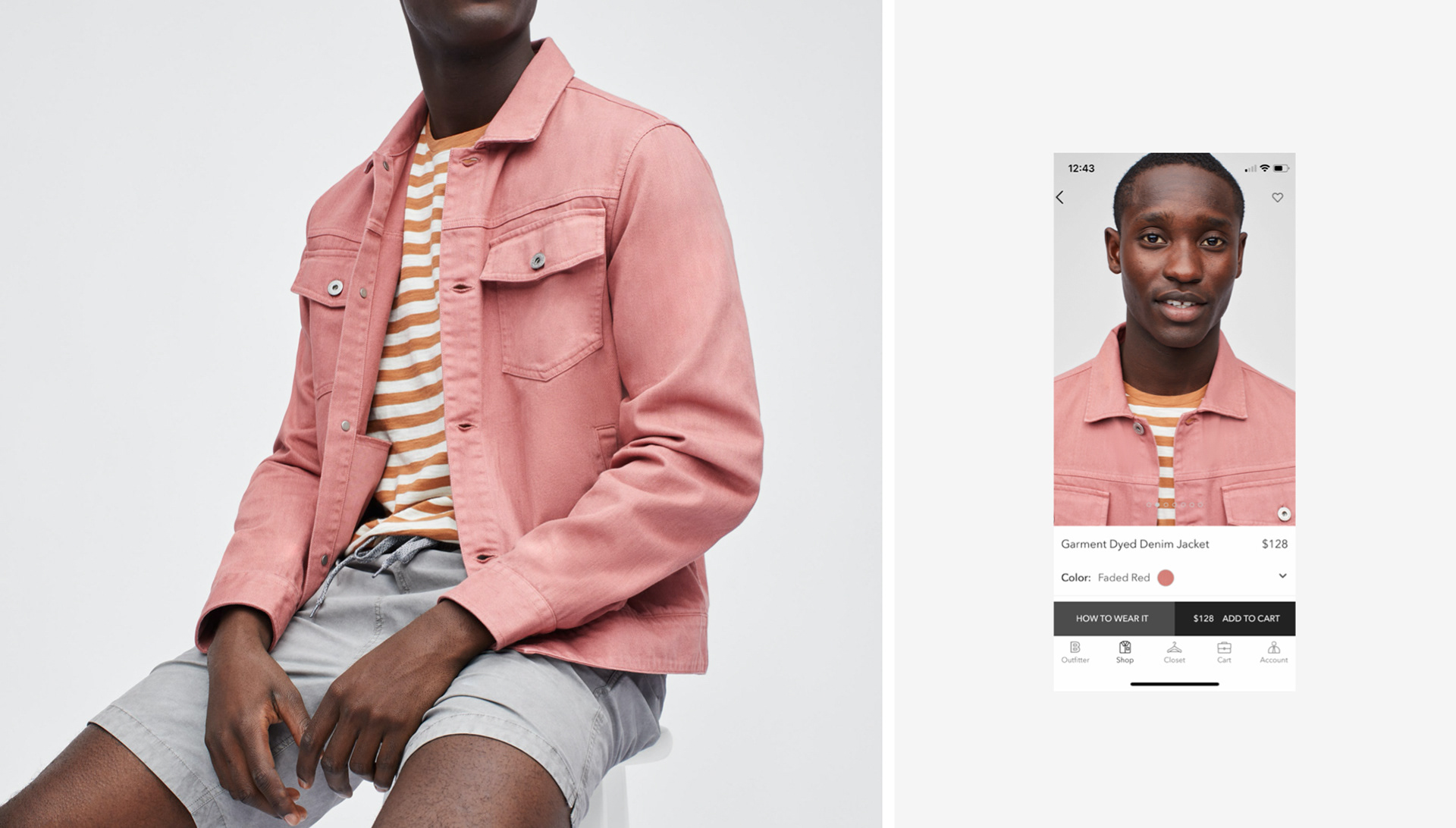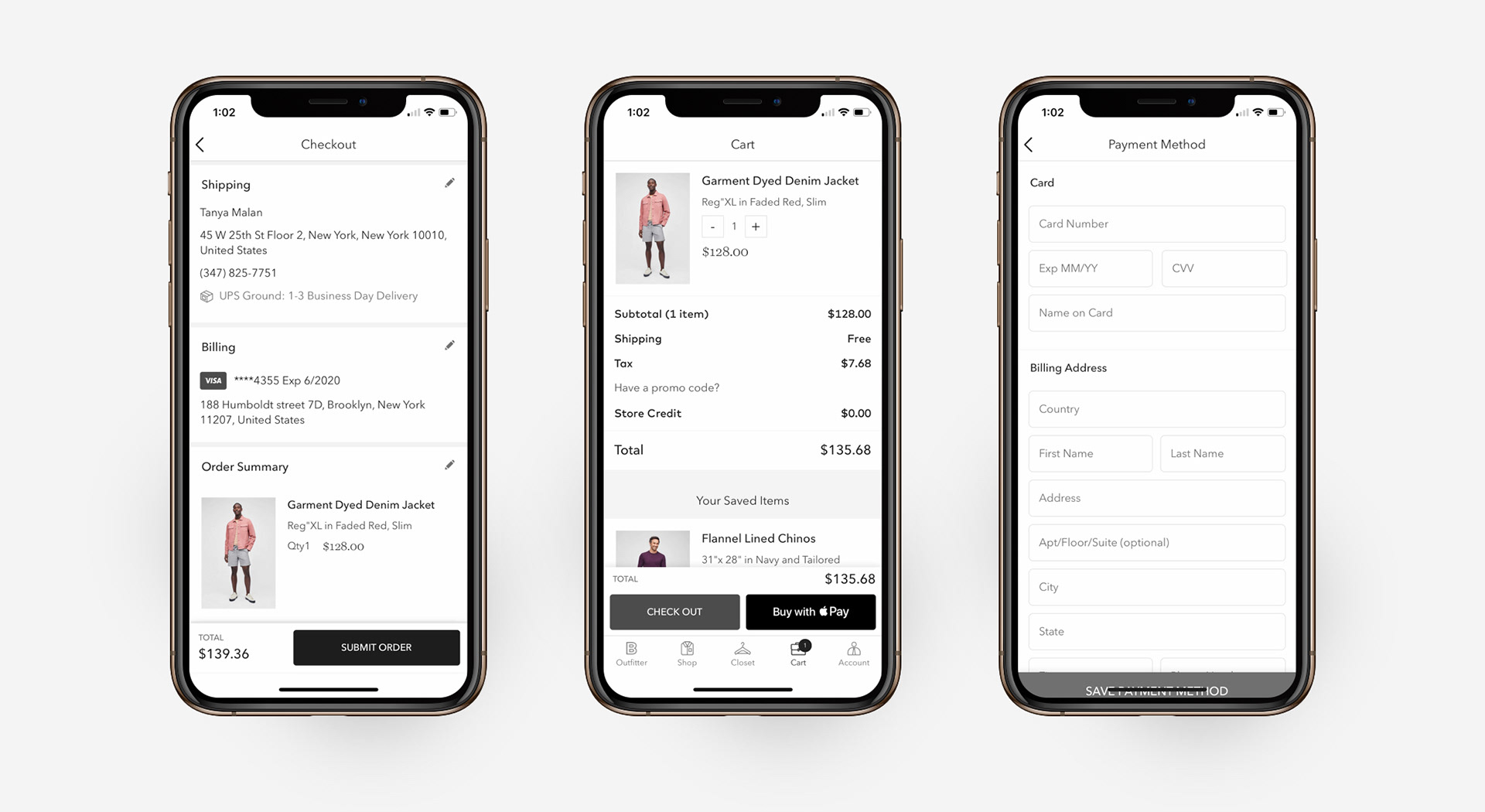 We wanted to make sure men weren't just purchasing new items, but had a good understanding of their wardrobe and could easily replace their favorite pair of chinos or figure out way to style them with.